CCTray is a protocol that allows users to fetch the current state of a branch using dedicated clientes.
Kraken CI exposes a URL for a given branch that can be put to such a client. This URL is available on a branch management page, in the Status Badge & CCTray tab: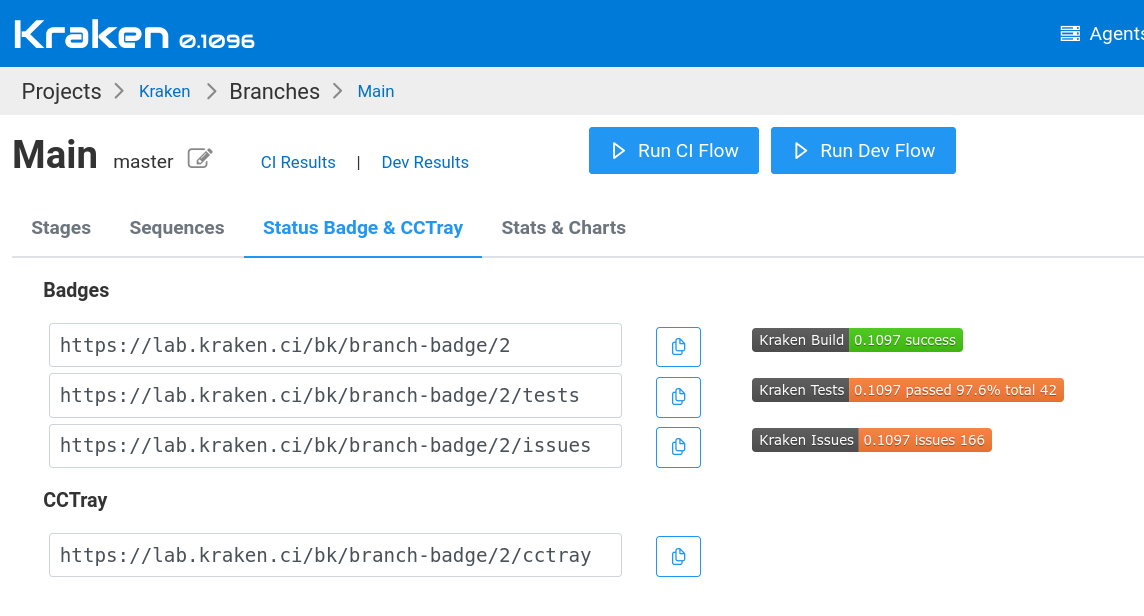 These feature landed in 0.1097 version and is documented in notifications docs docs.